ABOUT US
WHAT WE DO

Subrogation & Recovery Services
Benson Legal, APC is a full-service subrogation law firm serving the needs of the insurance industry, self-insured entities and government entities. The firm handles cases throughout the State of California. The principal has devoted her practice exclusively to handling claims in the area of subrogation litigation since 1993 with some of the most prominent subrogation professionals in the industry.
WHAT SETS US APART
Nationally recognized as subrogation authorities, Benson Legal has years of experience investigating and litigating various subrogation claims. This experience enables us to effectively represent our clients from very small damage claims to large loss claims.
WHAT WE DO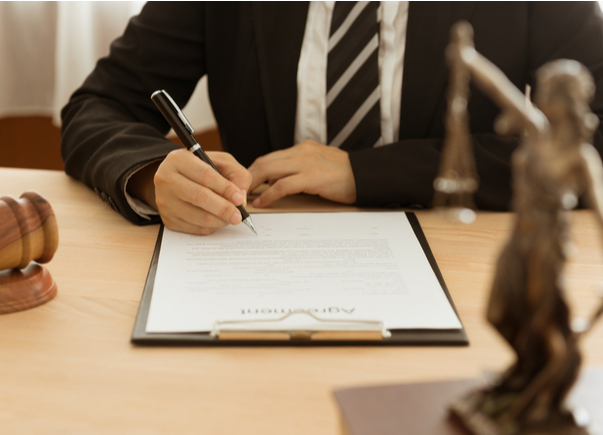 OBJECTIVE
Our objective is to provide the highest quality representation in an efficient and cost- effective manner. The firm's emphasis on personal attention and prompt, forthright communication creates an atmosphere of trust and confidence between the firm and its clients. It has litigated various automobile and property damage claims for insurance companies, national collection companies and governmental entities throughout the State of California including those claims involving
Motor vehicle vs. motor vehicle
Negligence claims for damages
Claims of theft/embezzlement
Express/implied/permissive use
Damages caused by Bailees – car wash, valets
Negligent repair cases
Uninsured motorist bodily injury and property damage claims
Miscellaneous insured issues involving fraud and double payments
Medical Payment Reimbursement claims
Worker's Compensation Subrogation
Catastrophic Loss/Products Liability/Homeowner/Commercial Subrogation Litigation
EARLY INTERVENTION PROGRAM
Our Early Intervention Program enables the client to contact us soon after the loss to ask questions, obtain assistance in developing theories of recovery and assist with assigning highly qualified professionals to investigate losses and provide expert opinion on origin and cause of loss.
LOCAL COUNSEL
Our Local Counsel program enables out-of-state law firms to pursue subrogation actions on behalf of their clients with our guidance and assistance. We provide the ins and outs of local court rules, customs and practices in both state and federal courts and assist in.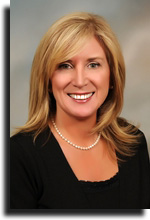 SUSAN M. BENSON
is the principal of Benson Legal, APC and has dedicated her career to the practice of Subrogation since 1993. She is a knowledgeable resource for insurers and counsel on general and complex subrogation issues throughout the country. Susan has devoted many years of service to the National Association of Subrogation Professionals (NASP), a non-profit trade association dedicated to the mission of education in the subrogation industry. She is a past member of the Board of Directors of NASP and served as Secretary for the Board of Director's Executive Committee. She also co-chaired NASP's Annual Conference and NASP's Litigation Skills and Management Conference. Susan has been a guest speaker at multiple conferences on such topics as Ethics, Automobile Subrogation, the Made Whole Doctrine, the Graves Amendment and "Out of Pocket Damages" to name a few. She was instrumental in the development of several Subrogation College Programs for NASP and also authored various Amicus briefs on behalf of NASP on important subrogation issues in California. Susan is the recipient of the 2012 NASP's President Award; the 2010 Spirit Award and the 2009 NASP Chapter of the Year Award. As a result of her dedication and experience in Subrogation, Susan was asked and did author "Automobile Subrogation for the New Appelman on Insurance Law Library Edition" as well as several articles for various industry magazines. Susan is a member of the California State Bar Association and is a Certified Subrogation Recovery Specialist ("CSRP"). She is a Dean's List Honor Graduate from the University of West Los Angeles, School of Law, receiving her Juris Doctor in 1990. Susan obtained her undergraduate degree in economics from the University of California, Santa Barbara.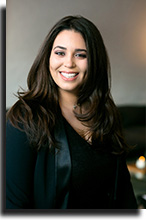 CHRISTINA CICIONE
is a graduate of Loyola Law School in Los Angeles, California. She received a Bachelor of Arts in Political Science at the University of California in Santa Barbara. Christina's background in medical malpractice, real property and tort law provides a strong base for handling subrogation matters for Benson Legal. She is a member of the California State Bar Association and the National Association of Subrogation Professionals.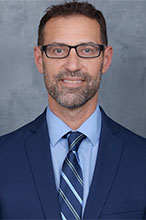 JOSEPH M. PLEASANT
joined the firm in January of 2022. In 1992, Mr. Pleasant graduated from San Diego State University with a Bachelor of Science in Political Science and English. He then attended California Western School of Law where he earned his Juris Doctorate in 1995. During law school, he earned an Academic Achievement Award in Legal Drafting and made the school's Trial Competition Team. Out of law school, he worked for a small personal injury firm for 2 years before joining mid-size civil litigation law firm in San Diego. There, he honed his litigation skills for several years. In 2007, he started the firm's subrogation practice and began serving as the firm's Vice President and senior litigation counsel. During this period, Mr. Pleasant was able to network with several key players in the subrogation industry. Through his involvement with the National Association of Subrogation Professionals ("NASP") where he has served on committees and spoken at events, Mr. Pleasant met Ms. Benson with whom he has now joined forces. Over Mr. Pleasant's 25-year career, he has gained extensive litigation experience, has handled appeals, and has become well versed in judgment enforcement law, bankruptcy and FDCPA litigation. At Benson Legal, his focus continues to be on subrogation".